Impact Group's mission is to deliver a range of services from installation through to ongoing service and maintenance, giving clients the flexibility in dealing with one company. This provides our clients with transparency, efficiency and productivity that is essential to successful project outcomes and enables us to continue to provide high quality workmanship, standards and on-time completion.
The Impact Group was formed in 2018 and is now recognised as a diverse leader in the Security, Electrical & and Metal Fabrication Industries.
Impact Security and Electrical has been servicing the Central Coast for over 15 years, covering residential, commercial and industrial clients. We provide a full package from underground electrical & data reticulation, general electrical, CCTV, Security & Fire Alarm systems.
Impact Metal Fabrications was formed in 2018 and provides Stainless Steel, Structural Steel and General Steel Fabrication services to Sydney, the Central Coast and Newcastle / Hunter region.
Our group's ongoing success is due to recruiting and surrounding ourselves with a skilled and exceptional team that meet the expectations of our clients and Impact Group's value and high standards.
We now have a team of highly skilled and qualified electricians, mechanical fitters, tradesman and fabricators.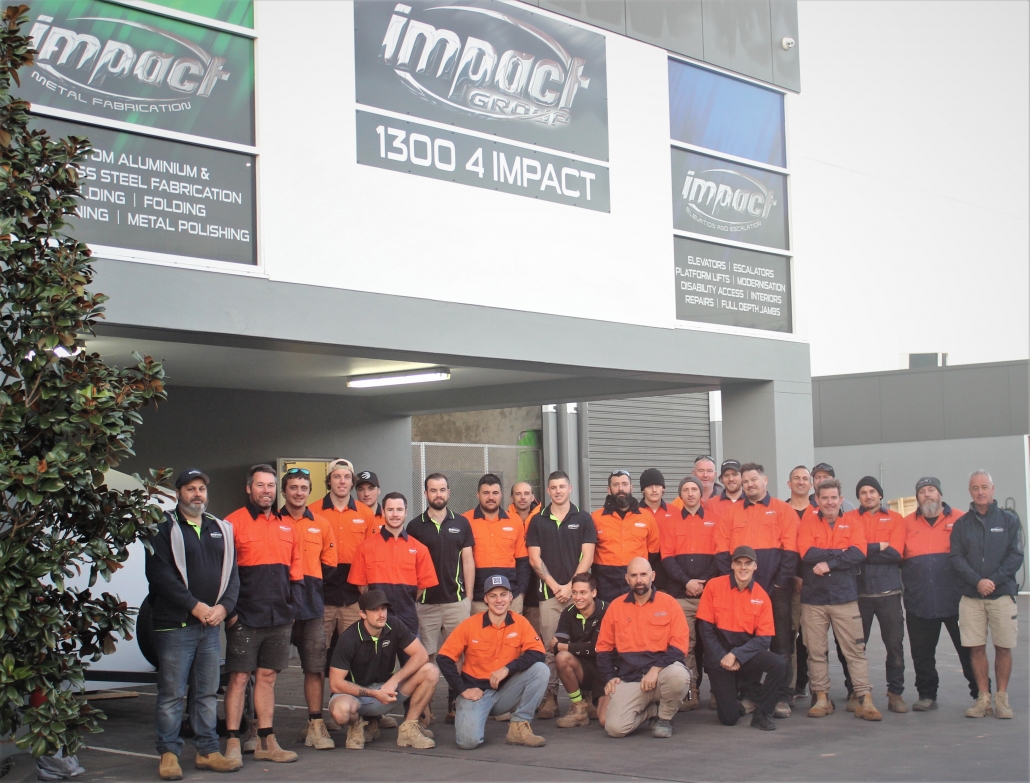 Director
Adam McCall
With over 20 years of experience in the security and electrical industry on the Central Coast and surrounding areas, Adam has built a team of highly motivated and skilled electricians and technicians.  Adam places a strong focus on continual and ongoing training for new team members to be able to deliver outstanding customer service and support.
Finance & Management
Alita List
Office Manager
With over 20 years of management and customer service qualifications, she has been able to lead and control a tight ship to effectively direct and control all aspects of the company behind the scenes.
Tom Seddon
Business Manager
Over 10 years management experience across a range of businesses and different business models, Tom is highly skilled in team building, goal setting and business analysis as well as strategic planning & implementation. With his focus on guiding culture and attention to detail, the goal is to continue to push the teams to take the business to the next level.
Project Managers
Scott Sexty
Security and Electrical
Scott brings over 30 years of electrical and management experience to the team. From the backyard pool to multi-unit, multi-story projects on the Northern Suburbs and Central Coast region. Scott constantly drives his team to get optimum results.
Driff Sutton
Metal Fabrication
With over 25 years of experience in the metal industry , he has extensive experience across the construction industry and over 10 years management experience in a world class manufacturing environment.